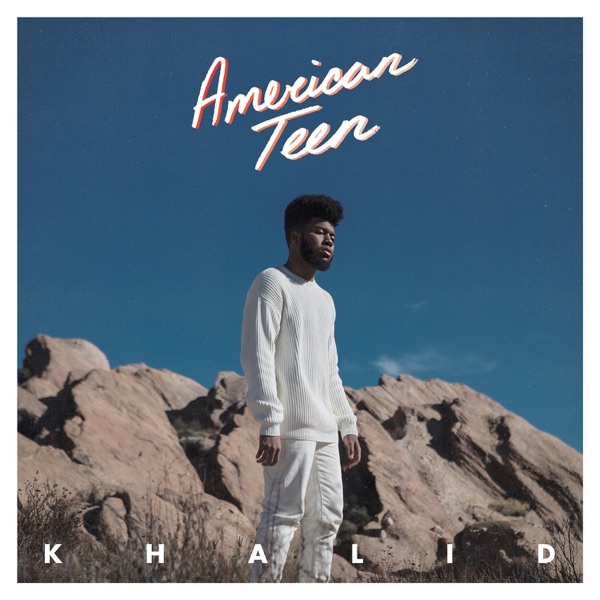 Genre: R&B/Soul, Music
Release Date:
Mar 3, 2017
℗ 2017 RCA Records, a division of Sony Music Entertainment
EDITORS' NOTES
Khalid's soft-lit '80s synths and heartfelt, raspy vocals will catch your attention from the start, but it's his effortless warmth and sincerity that will keep you coming back. An alumnus of the Apple Music Up Next program and a 2018 GRAMMY® Award contender, the Texas songwriter is one of the year's most impressive newcomers. American Teen, his sensational debut album, is all about summer sunshine, young love, and the adventures of tight-knit friends—subjects perfectly matched with the elegant blend of throwback R&B, '80s pop, and glitchy future-soul.
About Khalid
Combining a voice that sounds made for classic soul with cutting-edge music, Khalid is a singer/songwriter from El Paso, Texas. Raised by a military family, Khalid lived in Germany and upstate New York before settling in Texas. He was first inspired to make music by his mother, who was a singer and loved '90s R&B artists such as Brandy and TLC. While still a teenager, he began making music in 2015, incorporating influences as wide-ranging as Frank Ocean, India.Arie, Alt-J, and Father John Misty in the songs he posted online. He eventually connected with producer SykSense, who, along with Tunji Ige and Smash David, worked on Khalid's bittersweet breakout single, "Location." Released in mid-2016, the song hit the Top Ten of Billboard's Hot R&B Songs chart the following January. Another single, "Hopeless," preceded Khalid's debut album, American Teen, which arrived in March 2017. Later that year, Khalid won a VMA from MTV for Best Artist and collaborated with Fifth Harmony singer Normani Kordei on a track for the film Love, Simon. That single, "Love Lies," was released in early 2018. ~ Heather Phares